Blue Downloader will allow you to download torrents on your iOS 7.1+ device
14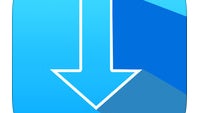 Apple has been quite apprehensive when it comes to torrent downloads. In fact, any torrent-downloading app that has tried to make its way to the App Store has been getting the ban hammer and paddle, not necessarily in that order.
Well, it seems the impossible has happened. A Mr. Harrison Tyler has created a self-censoring BitTorrent app, named Blue Downloader. In order to get through Apple's approval process without raising any alarms, the app was constructed with an in-built browser, allowing one to only download torrents from select white-listed websites. Trying to port torrents over from another website would yield no results.
Well, soon after approval, the app has been updated with access to Google.com, which, as one can imagine, provides reach to anywhere on the web (thus – you can visit and download torrents from any site you wish). We are unsure how this would impact the app's future presence on the App Store. In fact, we are currently unable to find a version of Blue Downloader for the iPad – only the iPhone search brings it up in results. We are unsure whether one existed in the first place, or if a clean-up has started. In any case, if you really, really want any sort of torrent-downloading app on your non-jailbroken iOS device, you may want to head over to the App Store and grab Blue Downloader while it's still there. You can still download the iPhone version if you are on the iPad, too.
Download:
iOS
($2.99)
source:
TorrentFreak
via
Pocket-lint
Recommended Stories