Bloomberg confirms: Amazon making its own smartphone
19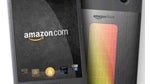 We've been reporting the signs
for a while now
– Amazon's push into consumer-facing cloud storage, their
recent maps acquisition
, and the negotiating of deals with the music industry to license an
Apple-like music matching service
, all lead to the conclusion that Amazon wants to leverage its humongous digital media distribution prowess to get further into mobile. Now two sources have confirmed to Bloomberg that Amazon is indeed building its own phone, and that Foxconn will be manufacturing it.
In addition to the services we've been reporting, Bloomberg indicates that Amazon has hired patent acquisitions expert Matt Gordon, who previously worked for the patent
troll
holding company Intellectual Ventures. Gordon has been tasked with acquiring enough mobile patents to give Amazon cover against the type of lawsuits that have
bogged down the mobile industry
lately.
This is clearly a move that has been brewing for a while; Amazon's digital catalog of books, music, and movies already equals Apple both in terms of scope and consumer confidence. Amazon's seven inch Kindle Fire proved to have the greatest success last year against the iPad, and they are expected to introduce a second generation version to compete with the Nexus 7 (and Google's maturing media distribution empire) later this month, as well as a larger tablet later this year that will compete more directly against the iPad.
Amazon will still need to demonstrate that the Kindle Fire wasn't a one hit wonder, and even with strong tablet sales it's not a sure-fire guarantee that consumers will be interested in an Amazon phone – just ask Microsoft how hard it can be to convince consumers to look at your platform, even when it gets good reviews. But if enough people have already invested in the Amazon cloud, they might be willing to take a look at an Amazon handset as well.
How about you? Will you be willing to consider purchasing an Amazon smartphone when one hits the market?
source:
Bloomberg
via
9to5Google