Bloomberg: Nokia Windows Phone 8 smartphones coming at Nokia World
33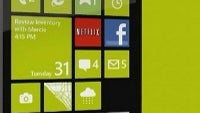 Nokia will announce new Windows Phone 8 smartphones at Nokia World. That's no huge surprise (no one expected the Finns would announce anything else), but a confirmation from Bloomberg now adds more certainty that the Finns are right on track and despite fragmenting Nokia World, we'll still see some major announcements at the event that starts September 5th.
What's more interesting, though, is that the new Nokia Windows Phone 8 devices will end up on retail shelves for the Holiday season. We don't know whether this means they'd arrive at that time, or be available for earlier, but it's good to see that Nokia won't miss such a huge sales opportunity.
So far, we do know that Microsoft is releasing Windows 8 (the tablet and notebook operating system) on October 26th, so hopes are that the first Nokia devices with the new operating system for phones will arrive then as well.
Overall, while we're looking at the usual slow August, things will pick up really quickly in a couple of weeks and get really red hot at the beginning of September with a Samsung Galaxy Note 2, a possible new iPhone and now Nokia devices. What else could you wish for?
source:
Bloomberg
Recommended Stories