Dish Network looking to finance as much as $15 billion for T-Mobile purchase
7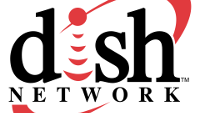 Earlier this month, it was announced that both
Dish Network and T-Mobile are negotiating a merger
. While initial reports said that a deal was not imminent, new reports out of the Dish camp suggest that the satellite content provider has been talking to banks about financing the cash portion of the bid. These same reports state that the amount Dish is looking to borrow is in the neighborhood of $10 billion to $15 billion. The remainder of the transaction would be paid for using Dish Network shares.
News that Dish is seeking financing indicates that the two sides are a lot closer to a deal than thought. Once financing is agreed to, Dish will have to pay the banks a fee to keep the financing available until it is either used or canceled. T-Mobile currently has a market capitalization of $31 billion while Dish is valued at $34 billion. The terms of a merger have not been disclosed.
There are some wild cards involved in such a transaction. Deutsche Telekom owns 66% of T-Mobile's shares and those familiar with the talks say that the German carrier will be left with a minority stake after the deal closes. While the company does not control T-Mobile's board, it can veto the deal with its huge stake in the U.S. carrier.
The Wall Street Journal
reports that Deutsche Telekom wants a premium price paid for T-Mobile considering the disruptive nature of the company. T-Mobile is also producing earnings before taxes, interest, depreciation and amortization (EBITDA) of $1 billion a year. Led by feisty CEO John Legere, the carrier has turned itself around and has become the most innovative of the nation's four major mobile operators.
Another wild card is the response of U.S. regulators. Before Sprint even made a bid for T-Mobile last year, both the FCC
and the Justice Department
made it clear that such a deal would not receive regulatory approval in the U.S. Considering that Dish does not compete with T-Mobile, this deal should have an easier time getting cleared.
One last thing to consider. According to the Journal, a change in control clause could force T-Mobile debt holders to ask for repayment immediately. The clause becomes effective if the change in control leads to a drop in the credit rating of T-Mobile's outstanding bonds. $20 billion of debt is affected by the clause.
source:
Reuters
,
WSJ