Blizzard reveals new Diablo Immortal gameplay trailer
1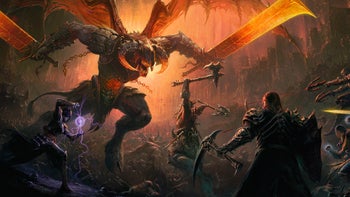 Introduced about a year ago
at BlizzCon 2018, Diablo Immortal was completely disavowed by the fans of the series who were expecting a Diablo IV announcement instead. Now that Blizzard officially announced Diablo IV and everyone is happy, Diablo Immortal is no longer the source of memes it was a year ago.
If you haven't heard about Diablo Immortal or simply forgot that it exists, here is a quick rundown of everything Blizzard announced until now. First off, this is a mobile MMO (massively multiplayer online) action-RPG, which will be released on Android and iOS devices.
Diablo Immortal focuses on the multiplayer aspect such as persistent shared zones, 4-player instanced dungeons, full Guild support, and social systems. If you're an avid fan of the Diablo lore then you must know that Diablo Immortal takes place between the events of Diablo II and Diablo III.
Currently, Blizzard plans to offer players six classes to choose from when Diablo Immortal launches: Barbarian, Crusader, Demon Hunter, Monk, Necromancer, and Wizard. Last year at BlizzCon 2018, the US company revealed the Barbarian, Monk, and Wizard, playable in a streamlined dungeon experience.
At this year BlizzCon, which happened over the weekend, Blizzard allowed attendees to take the Demon Hunter for a spin. The developers also announced the addition of a new base game mechanic, Ultimate Abilities. All classes will be able to use Ultimate Abilities after they're charged by basic attacks.
Also, a new gameplay trailer has been released along with the latest development update for Diablo Immortal, which you can find above. Blizzard doesn't have a release date for Diablo Immortal yet, so we'll just have to wait until they're ready to announce something about that.