Blind cameraphone comparison 2
76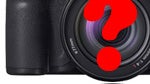 Picking out the best smartphone camera out there is a task you, our readers, have proven great at. Last time we gave you three
smartphones and a digital camera in a blind comparison
, but the gap between those different types of devices was too large. That's why this time we've decided to bring only smartphones. The rules remain the same, though – we won't give you the names of the devices until the very moment when the results get published. This time, the blind test includes four high-end smartphones, each from one of the four major US carriers. That's the biggest clue we can give you about the handsets, solving the rest of the puzzle is up to your perceptive eye and questioning mind.
While this method leaves some of the best cameraphones out of the equation (think, Nokia N8), it gives an approximation of what you can expect from current
top notch carrier offers
and their camera performance. In this test, we've also separately taken images with a point-and-shoot digital camera for reference.
The photos represent some common scenes – landscapes, a shot with direct sunlight in the way and a portrait. We've separated the pictures in two categories and we'd ask you for your votes about the overall quality of stills
downsized to a common web format
first. Don't hesitate to vote and share the reasons for picking a particular device in the comments below – color balance, proper exposure and dynamic range should all matter here.
The second set of images represents
100% crops
. This allows us to focus on the details and look for noise or any other artifacts that might corrupt the image when looked up close. A 100% crop also gives a better idea about how sharp/soft the image looks. Finally, we should mention that if there has been any difference in image resolutions between phones, we've equalized that by scaling them all to match the largest resolution involved.
Both polls
expire on Thursday
, August 11th, but you shouldn't wait for the last minute to submit your votes. As always, the comments section is the place where you should feel free to elaborate on your decision, share opinions, runner-ups and suggestions – those are always welcome.