BlackBerry's new app for Android keeps bystanders from stealing information from your screen
57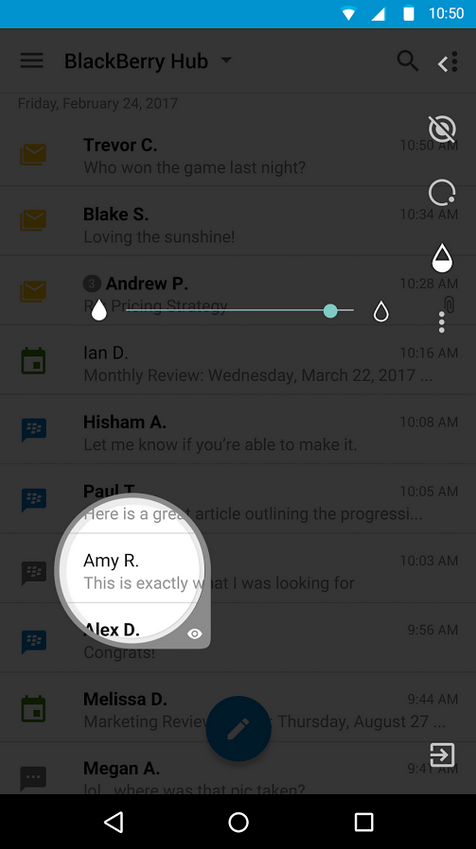 BlackBerry's Privacy Shade saves your screen from prying eyes
Don't you hate it when you're looking at your phone and some stranger (or even a nosy family member) looks over your shoulder at the screen, trying to steal some information? Well, BlackBerry isn't turning a deaf ear to your problem. The company has come up with an app called
Privacy Shade
that is made for Android handsets. The app allows you to decide which parts of the display you will have covered so that no one can look at your screen and discover information you want to be private.
The Privacy Shade will work with the Quick Settings feature on Android Nougat. Or, you can assign the Privacy Shade to the Convenience Key on your BlackBerry phone. You can even adjust how dark the shade gets depending on your environment. You'll be keeping your sensitive emails top secret. BlackBerry is known for its security, and this is another example of how it is making Android more secure.
You can pick up the BlackBerry Privacy Shade right now from the Google Play Store. You need to install it on a BlackBerry device running on Android, which means it will work on models like the
BlackBerry Priv
,
BlackBerry DTEK50
,
BlackBerry DTEK60
and the
BlackBerry KEYone
once it is launched.
Download BlackBerry Privacy Shade by clicking on this
link
.
source:
Crackberry