BlackBerry will not produce an FHD handset in 2013
22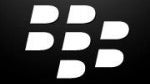 If you have been waiting for a BlackBerry 10 model with an FHD screen, you might be waiting until next year at the earliest. During BlackBerry's annual conference being held in Orlando, Marty Mallick, VP of Global Alliances at BlackBerry, said that there will be
no such model
coming from the Canadian manufacturer this year. Mallick says that the company is trying to keep its screen resolutions consistent to make it easier for developers to produce apps for BlackBerry 10 models.
The screens on the all-touch
BlackBerry Z10
and the QWERTY equipped
BlackBerry Q10
are the templates for any other BlackBerry 10 models that will be introduced in 2013. The former has a 4.2 inch screen with resolution of 720 x 1280 while the latter has a 3.1 inch display with a boxier 720 x 720 resolution. The recently announced
BlackBerry Q5
features the same screen size and resolution as the glass on the BlackBerry Q10.
While
BlackBerry CEO Thorsten Heins has alluded to a top-shelf BlackBerry 10 model
to be released during the 2013 holiday season, this report would seem to indicate that a high-end model would not offer a 1080p screen. For BlackBerry, this is similar to the problem that got the company in trouble in the first place, by offering phones with specs that fall just shy of what the competition is offering. It was thought that those days were over under CEO Heins, but based on this information, it would seem that it is the same old, same old at Waterloo.
source:
TechRadar