BlackBerry users aren't worth as much as they used to be
7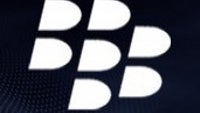 A company's enterprise value (EV) is just another metric used to determine the value of the company. Instead of just multiplying the price of a company's shares by the number of shares outstanding to get the market capitalization of the company, EV also subtracts the amount of net cash on the books so that the number reflects a more accurate picture of the true value of the company's operations.
As you can imagine, the EV of BlackBerry has been dropping right along with the value of the stock and is now at $2.8 billion. Taking that figure and dividing the 72 million BlackBerry subscribers into it gives us a value of
$40 for each BlackBerry subscriber
. That is quite a drop from early 2010 when each BlackBerry user had a value of $866.
A similar decline is seen in the value of each iTunes user based on the same formula. Using iTunes users as a proxy for iOS users, the value of each user has dropped from $1500 in 2011 to about $450 today. A lot of that decline has to do with the stock price. Apple's shares have dropped about 43% from its peak while BlackBerry's stock price has tumbled an incredible 93%.
The bottom line is that the average BlackBerry and iOS user is being valued more cheaply now than he was a few years ago. Whether it forecasts the end of this amazing ride that smartphones have been on remains to be seen.
Smartphone shipments will exceed futurephone shipments in 2013
for the first time ever, so on the face of it, it would seem that the problem is with investors putting too low a value on smartphone users.
source:
Asymco
via
BGR