BlackBerry teases upcoming dual-curved 'edge' slider phone
36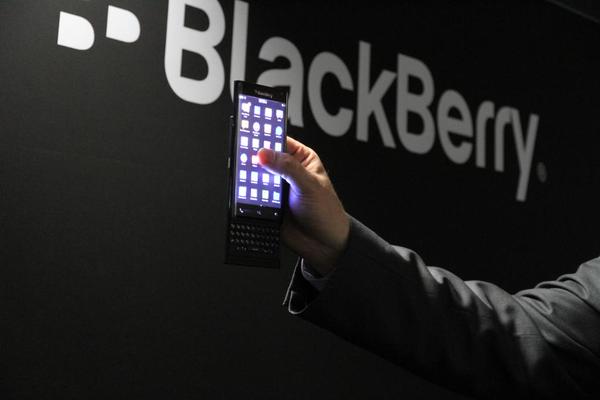 The next big thing by Samsung and HTC is already here, but one company that seems to have been forgotten in the past few years, claims that it is on the road to recovery. We're talking about BlackBerry, which teased something huge: a brand new BlackBerry flagship phone with a dual-curved 'edge' display (similar to the Galaxy S6
edge
) and a slider form factor.
Ron Louks, president of the devices and emerging solutions division at BlackBerry teased the upcoming high-profile gadget at Mobile World Congress without giving away any further details.
"What a Surprise! Ron just pulled out a dual-curved, all-touch display with a Keyboard - yes a slider device! #MWC15," the company itself summarized in a tweet.
Such a form factor - if pulled successfully - will be a big differentiator for BlackBerry in this market of increasingly similar devices from all manufacturers. The company has already pulled off a pretty successful launch with the square-screen BlackBerry Passport, and now it might try to repeat the exercise with this new upcoming BlackBerry 'dual edge'. Would you buy a slider phone these days, and what do you expect to see out of it?