BlackBerry starts the layoff process as 300 are fired
10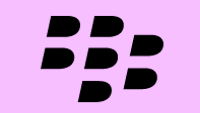 Recently, BlackBerry announced that it was going to lay off 4500 workers, or 40% of the head count at the Canadian based firm. This process started on Wednesday when the beleaguered manufacturer let 300 workers go. Once the job cuts are complete, BlackBerry will have laid off 7000 employees in the last two years. At one time, the company had a head count of 20,000.
BlackBerry has agreed to be taken private in a $4.7 billion deal led by its biggestr stockholder, Fairfax Financial. In addition, another financial firm, Cerberus Capital Management has been sniffing around the company as well. Perhaps more interesting is the name of the tech companies looking at BlackBerry. Those names include Samsung, LG, SAP, Microsoft and Cisco.
Besides the handset and tablet business, BlackBerry offers software based services to the enterprise which companies like Google, SAP and Microsoft might find interesting.
"We are in a period of transition and we must focus on enhancing our financial results to be in a better position to compete in this current mobile environment. We recognize our local employees' hard work on behalf of our company and the difficulty of this news."
-Rebecca Freiburger, BlackBerry spokesperson.
source:
GlobeandMail
via
BGR