BlackBerry services have returned, for now
15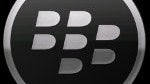 BlackBerry users have had to deal with a lot of frustration over the last few days but as of now the BlackBerry services such as BBM and e-mail have indeed returned, hopefully for good.
RIM has certainly had to face a lot of scrutiny since their BlackBerry services
went out in several regions around the globe
yesterday. Just this afternoon it seemed as though the outages were beginning to
spread to North America
. RIM held a press conference stating that there was no ETA on the restoration of BlackBerry services and that the outages were not due to a hack of any sort. For now at least, these services have been restored.
However, devices on the EMEIA networks in Europe, India, Africa, Latin America and the Middle East are still not able to browse the web. This is due to support teams monitoring service stability in order to determine when the service can be brought back online safely.
Hopefully it will not be too long before every BlackBerry service is restored around the globe. Let's just hope that this time the fix is permanent.
source:
RIM