TCL pleased with BlackBerry's performance; focus on enterprise paying off
40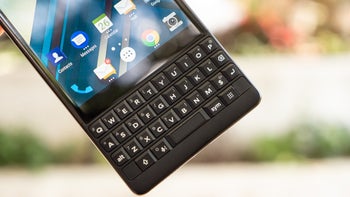 TCL has been the BlackBerry brand's global licensee for over two years now and, while sales haven't been extremely high, the manufacturer
confirmed
earlier today that it was happy with the brand's progress.

Speaking at CES 2019, it was announced that more customers had been "connected" to BlackBerry last year than in 2017. At the moment, the Canadian brand is seeing double-digit growth, something it is very pleased with. Nevertheless, progress is still pretty slow and things will "take time."

Currently, the majority of BlackBerry customers are everyday consumers, most of which have previously owned BlackBerry-branded smartphones. However, the brand's primary focus at the moment is enterprise customers, a strategy that is seemingly working.
According to BlackBerry Mobile's general manager, Francois Mahieu, enterprise customers are gradually coming back to the brand, with the banking and government sectors proving to be the biggest source of growth. No names were mentioned, but he did state that one "very large" Canadian bank recently adopted the
BlackBerry KEY2
, while another has added BlackBerry devices to its catalog. Similarly, two provincial governments in Canada have chosen BlackBerry too.
In terms of BlackBerry-related announcements, TCL didn't have anything major up its sleeves for CES other than a
partnership with Verizon
. However, with MWC 2019 less than two months away, it may not be too long before new BlackBerry smartphones start popping up.