BlackBerry considering the launch of a mid-range Android smartphone in 2016
19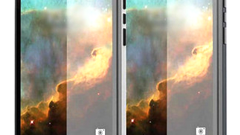 In an interview with Bloomberg earlier today, BlackBerry CEO John Chen revealed that his company might launch an upper mid-range smartphone based on Android at some point next year.
According to Chen, BlackBerry is still on the line whether to actually manufacture and launch this new non-premium handset. Apparently, the existence of this second Android powered BlackBerry device is highly dependent on whether the company's first Android smartphone, the
BlackBerry Priv
, will turn out to be a success or not.
In the interview, Chen stressed that he's more interested in the profit margin rather than the raw sale volumes. Sure, the BlackBerry Priv is a premium smartphone that integrates many costly components, but the manufacturer is probably making a decent profit at the phone's current retail price of $700.
Since BlackBerry has yet to announce how many Priv units have been shipped since the phone's launch last month, it is difficult to estimate the commercial performance of the phone at this point in time. The Priv has been well received by both fans and the tech media, but it remains to be seen if high praise will go hand in hand with good sales in the Priv's case. HTC can attest that smartphones with great reviews can flop commercially, but hopefully for BlackBerry fans, the Priv won't be
the last BlackBerry smartphone in history
.
Interestingly, previous leaks claimed to reveal a new BlackBerry smartphone (codenamed Vienna) which, although based on Android like the Priv, will make use of a more
traditional BlackBerry design
.