BlackBerry Z10 to launch in two more places over the next 24 hours
13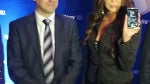 BlackBerry continues the job of rolling out the all-touch
BlackBerry Z10
with two more locations scheduled to launch the handset over the next 24 hours. The first launch will take place Monday night in
Beirut
where a number of local dignitaries are expected to show up for the launch event being held by BlackBerry Mid East. The festivities are taking place at the Phoenicia Hotel in the country. The BlackBerry Mid East Twitter page has lit up like a Times Square billboard over this launch.

BlackBerry Mid East is ready for Monday's BlackBerry Z10 launch in Beirut
On Tuesday, two carriers in Turkey are scheduled to release the BlackBerry Z10. The
Turkcell
and
Avea
mobile operators will both be offering the phone on Wednesday. As we move around the world, we re getting closer to the U.S. launch of the handset which is expected to take place sometime next month. We've pointed out that T-Mobile is dying to be first to the U.S. market with the device. The nation's fourth largest carrier says that its testing has shown the phone to
be more stable than anticipated
which could allow the mobile operator to slice a
couple of weeks
off the earlier time frame of a late March release.
source:
Crackberry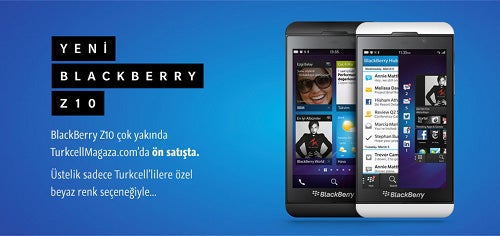 BlackBerry will launch the Z10 in Beirut on Monday and in Turkey on Tuesday
Recommended Stories