BlackBerry Z10 price cuts just part of normal cycle says the manufacturer
5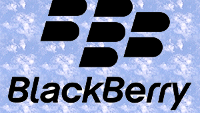 Is BlackBerry worried about the recent sharp price cuts that carriers and retailers are instituting on the all-touch
BlackBerry Z10
? Last week,
Best Buy cut the price of the first BlackBerry 10 model to a staggering low of $49.99
with a signed two year contract. But according to the Canadian manufacturer, this is all part of the "
life cycle management
" that helps make room on the shelves for the latest models. And even if BlackBerry's new flagship model, the
BlackBerry A10
, is coming in November as speculated, it is way too early to start slashing prices
as much as 75%
, to clear room for the new model.
According to Stuart Jeffrey, an analyst at Nomura Equity Research, the prices cuts indicate that the current line of BlackBerry models are not selling. "
Having price cuts this early before a new product is actually announced seems unusually early to us
," Jeffrey told CNBC."
It seems hard not to conclude there is excess inventory
." For the first quarter, only 2.7 million BlackBerry 10 units sold. Wall Street traders dumped the shares on the heels of the report and the stock hasn't recovered since.
"BlackBerry's really got two choices. They can keep iterating, trying to improve their ecosystem, trying to improve the devices, and try to close the gap with Android and iPhone. That's going to be challenging because they have far more limited resources compared to Google and Apple. The other possibility is to promote this secure workspace they are offering to allow their apps to work on Android and iPhone, and go down the route of being more of a services company rather than a hardware company."
-Stuart Jeffrey, analyst, Nomura Equity Research
At this point, BlackBerry's only viable option might be to sell itself as a services company, focused on security. CEO Heins even brought this up at the conference call when he said, "
We've never been a devices-only company. We also run a global secure data network and services business. And we don't plan to run the company with a short-term device-only strategy
."
source:
AllThingsD