Best Buy cuts price on BlackBerry Z10 to $49
9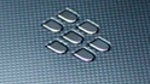 Just like that, BlackBerry's leading
Z10
device sees yet another price cut only a few months after its introduction. Best Buy has dropped the price of the first BlackBerry 10 device even further from its introductory subsidized $199.99.
Not long after it made its debut, the price was dropped to $99 where it has been for some time. Now in the wake of less than stellar sales figures revealed by BlackBerry at its recent earnings call.
As of this writing, Verizon and AT&T still have the Z10 listed at $99.99 with a two-year contract. However, Best Buy has marked its all its Z10 inventory down to $49.99 with a contract. The company formerly known as RIM has been contending with some rough waters in the public eye, from its earnings report to the recent announcement that the BlackBerry PlayBook tablet would not be getting upgraded to OS 10 after sincere promises were made otherwise months ago. BlackBerry's share price has suffered about a 36% devaluation since its earnings report.
Weak sales often contribute to price cuts, a common marketing tactic. While initial indications are not certain, we will need to see how the next few months look now that the QWERTY equipped
BlackBerry Q10
has been released.
source:
The Wall Street Journal