BlackBerry Z10 headed to Vodafone UK, will be available on January 31
2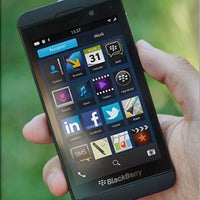 If there's one thing that ticks off smartphone enthusiasts, that's getting excited about a new, upcoming device and then having to wait for months until it finally gets released. This, however, likely won't happen with the
BlackBerry Z10
, which RIM will officially introduce on January 30 alongside the BlackBerry
X10
. According to an anonymous insider, Vodafone UK will start accepting orders for the former handset on the day of its announcement, at 5:00PM local time.
Then on January 31, the BlackBerry Z10 will be already in stock at Vodafone UK outlets.
Now that's what you call a timely rollout!
Unfortunately, only the black model will be released at first. Those who prefer getting a white BlackBerry Z10 will have to wait until mid-February, but considering all that time that we've spent waiting for BlackBerry 10 to arrive, a couple more weeks probably won't hurt much.
If all this news about BlackBerry 10 and RIM's upcoming smartphones gets you excited, make sure you follow our event coverage! We'll be reporting all about the BlackBerry 10 event as it unfolds, so tune in on January 30 at 10AM Eastern Time (7AM PT, 3PM GMT).