BlackBerry Torch Slider 9800 to launch August 15th on AT&T, September/October on Vodafone?
This article contains unofficial information.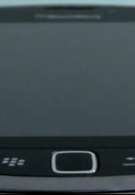 Thanks to videos of the handset's boot-up screen, we know that the highly anticipated BlackBerry Torch Slider 9800 is heading for AT&T in the States. According to BlackBerry Cool, the carrier is expected to release the device on August 15th. Outside of the U.S., Vodafone and Rogers will both also get to offer this love child between a Storm and a Bold. The Vodafone launch is expected to take place in the September/October time frame with no word on when to expect Rogers to release the phone.
With a touchscreen and a Bold-esque physical QWERTY keyboard, the 9800 also features the new BlackBerry 6 OS which is the most Multimedia focused OS that RIM has ever developed, as well as being more finger-friendly. Throw in the new WebKit browser that supports tabbed browsing and "pinch-to-zoom" and this could be the most drool producing handset that has ever worn the BlackBerry name.
source:
BlackBerryCool