BlackBerry Messenger user guide for Android and iOS posted accidentally
2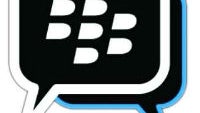 The rumors that have been tossed around have put the release of BlackBerry Messenger for Android and iOS sometime in the
next month
. BlackBerry said from the start that the app would be released during the (northern hemisphere) summer; and technically, the summer doesn't end until September 22nd, exactly one month from today.
But, a bit of a snafu today has some wondering if the app might launch a bit earlier. This morning, the user guides for the Android and iOS versions of BlackBerry Messenger went live on the BlackBerry website, but they have since been taken back down again. There wasn't much of interest in the user guides though. The guides didn't have any screenshots, and mostly served to explain things like BBM IDs or BBM PINs to those who haven't used the service before.
BlackBerry Messenger for Android was released into
beta
recently, but that doesn't help with narrowing the release date at all. Still, with just one month to go, there isn't much narrowing needed.