BlackBerry Messenger for Android caught on camera for the first time
7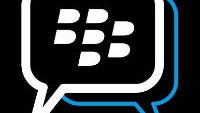 We should be getting relatively close to the release of BlackBerry Messenger for Android and iOS. BlackBerry had said that the app would be launched before the end of summer, and the last we heard was that BB was sticking to that with a possible
September
release. Now, we're getting our first glimpse at the app with a few leaked images.
There isn't a lot that can be gained from the first image, which just shows the sign-in page of the app running on a Samsung Galaxy S III. According to the source that leaked the pic to
BGR
,
the app "isn't bad",
which probably isn't the description that some are hoping for. Given that there are rumors that BlackBerry has been working on this app for over 2 years now, we would expect that the quality would be pretty high, but that's not the impression that's out there.
The other pics that have leaked through BlackBerryOS.com are more helpful and show the actual app itself. It looks like the app will employ the left-side drawer much like the BlackBerry Hub app on BB10, and have menu buttons across the bottom to easily navigate to your contacts, groups and settings.
We're heading into release season with the Moto DROID announcements behind us, the Moto X today, the LG G2 next week, and the iPhone, iPad, Nexus 5, Nexus 10 refresh, and Samsung Galaxy Note 3 all ahead. If BlackBerry doesn't have something good to show with this app and the A10, there may be no pulling out of this spiral for the company.
Recommended Stories