BlackBerry Messenger for iOS was submitted two weeks ago, now awaiting approval
13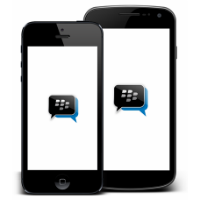 We have been patiently awaiting the release of BlackBerry Messenger for Android and iOS. BlackBerry has said that the app would launch in the summer, and since there are just over two weeks left in summer, that means the app should be hitting soon. Now, we finally have official word from BlackBerry itself about the app and the release plans.
It seems that BlackBerry submitted the BBM app to Apple two weeks ago, and it is currently waiting on approval before going live in the App Store. There's no way of knowing exactly when that will happen, but it could be any day now. And, given that there is no approval process for submission to Google Play, it would be reasonable to assume that once the app goes live in Apple's App Store, BlackBerry will add it to Google Play so the app launches on the same day for both platforms.
BBM for Android has been in beta for a while now, so we would hope that any bugs have been squashed. From the various leaks, we do know that the app looks
pretty solid
, the only features that will be
missing
at launch will be BBM Voice, BBM Video and screen sharing, which are planned to be added in the fall.