BlackBerry Evolve set for October 10th release via Amazon India
27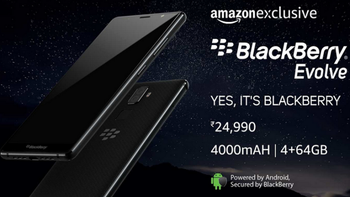 Back in August, Indian manufacturer
Optiemus Infracom unveiled the first pair of BlackBerry handsets it created under a license
from BlackBerry. The BlackBerry Evolve and BlackBerry Evolve X both feature 5.99-inch screens with a 1080 x 2160 FHD+ resolution, and an 18:9 aspect ratio. Some of the differences between the two models can be seen under the hood where the lower priced Evolve sports a Snapdragon 450 chipset and 4GB of RAM, compared to the Snapdragon 660 Mobile Platform and 6GB of RAM found on the Evolve X.
Another difference is found on back of the phones. The Evolve's dual camera set up weighs in at 13MP (primary) + 13MP (monochrome), while the Evolve X carries a 12MP + 13MP (telephoto) combo. Both models feature a 16MP front-facing shooter, 64GB of native storage, and a 4000mAh battery. Face recognition technology on both handsets unlocks the phone in just .4 seconds, and Dolby Digital sound can be heard on the Evolve and Evolve X.
We can now tell you that Amazon India will be launching the BlackBerry Evolve exactly one week from today, October 10th. It will be priced at 24,990 Rupees (equivalent to $338 USD). The Evolve X shouldn't be too far behind, although it is expected to be offered at 34,990 Rupees (equivalent to $473 USD).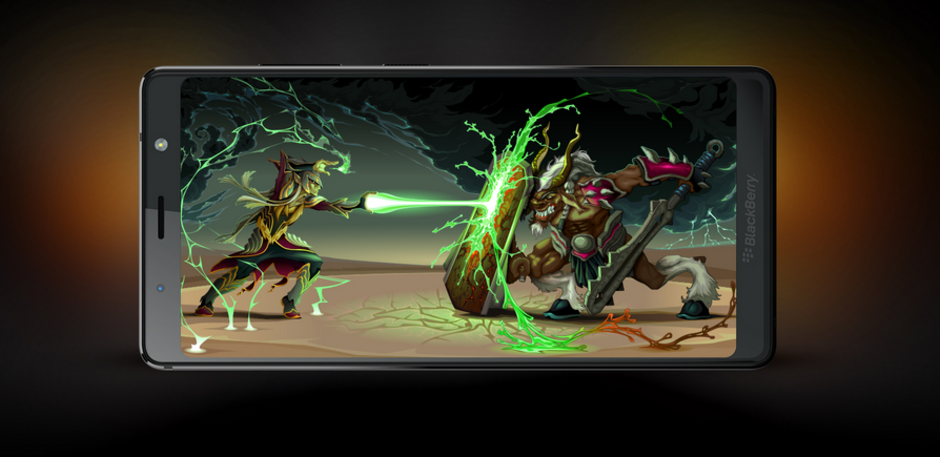 The BlackBerry Evolve
If you click on the sourcelink below, you can arrange to be notified by Amazon when the BlackBerry Evolve goes on sale. As for availability in other markets, there was speculation that BlackBerry would offer the two devices under their code names (Ghost and Ghost Pro) in other markets. Since TCL has the licensing rights to the BlackBerry name in the U.S., you shouldn't expect to see the Evolve or Evolve X offered in the states, regardless of what names are used.