BlackBerry Dallas visits the FCC
46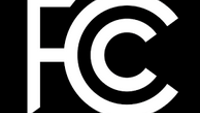 The BlackBerry Dallas is the unannounced handset that was originally called the BlackBerry Oslo. Looking like another variant of the
BlackBerry Passport
with its boxy shape and physical QWERTY, the handset is believed to contain the exact same specs as the Passport. The Dallas recently was
certified by agencies in Singapore, Malaysia and Indonesia
. It also was
shipped to India, along with the BlackBerry Venice Slider, for "evaluation."
Now, it appears that the BlackBerry Dallas has paid a visit to the FCC. The RHR191LW model number found on the FCC documentation is also found in the paperwork associated with the phone's certification in Singapore and Malaysia.
It looks like BlackBerry is on the required path that it must travel in order to eventually launch the handset. The big question is whether there will be much demand for the phone considering it is merely a BlackBerry Passport in a different casing. Far more intriguing for most is the rumored BlackBerry Venice, which is believed to be an Android powered slider with curved glass and a 5.4-inch QHD screen. The latter is
rumored to be coming this November as an AT&T exclusive
.
The Dallas is obviously much further along than the Venice. BlackBerry CEO John Chen and COO Marty Beard were both spotted using the BlackBerry Dallas during the company's Security Summit held in New York this week.
source:
FCC
via
Crackberry