BlackBerry Curve 9320 press shots surface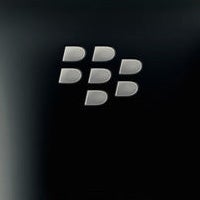 RIM's upcoming low-end smartphone, the BlackBerry Curve 9320, hasn't been announced yet, but has been spotted in the wild on a few occasions, once even with a
blue paint job
. Now, it looks like it has sat down for some official press shots.
There really isn't anything here that will blow you out of the water, but The Verge did get a hold of three press images of the upcoming handset. As you can see it sports a classic BlackBerry design, complete with its ubiquitous QWERTY keyboard. The device does sport clean, curved lines, but overall, only BlackBerry fans will probably truly appreciate this device.
The BlackBerry Curve 9320 is rumored to sport a 2.44 QVGA non-touchscreen display, single-core processor, 512 MB RAM, GPS, Bluetooth, Wi-Fi, microSD card slot, and a
3.2
-megapixel camera. Rumors suggest this handset will be targeted at first time smartphone users. BlackBerry World is coming up next week, so we'll probably get the official word then.