BlackBerry CEO Chen calls saving BlackBerry "a big deal"; company loses its VP of design
10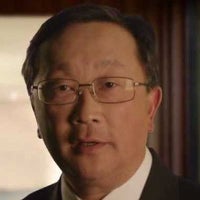 Saving BlackBerry is a big deal to CEO John Chen. The executive, who turned around Sybase and sold it to SAP in 2010 for $5.8 billion, does have a plan. His first job: winning back those enterprise customers that have left. To do this, he is restoring confidence in the company, squashing any more talk that the Canadian firm is up for sale. And according to Chen, the company has plenty of cash to move forward.
Chen admits that BlackBerry has a reputation for overpromising and underdelivering. "I realize that the company has some credibility gaps," says the CEO, and admits that some carriers basically told him that the manufacturer needs to get its act together. To do this, the executive wants to take BlackBerry from a "mobile technology company" slinging handsets to a "mobile solutions company" supporting the much broader mobile needs of customers.
"I'll tell you, there are pain points every day. If this could be done, it would put a statement in the world. I think it's a pretty big deal if we could save BlackBerry."
-John Chen, CEO, BlackBerry
Meanwhile, the company did lose its VP of user experience design, Don Lindsay. Lindsay was responsible for many of the UI features of BlackBerry 10. He had been with the company since back in 2009. No reason was given for his departure, so we don't know if he jumped, or was pushed.
source:
Crackberry
,
@WConnors
,
N4BB