BlackBerry Bold 9930 and BlackBerry Torch 9850 heading to Sprint later this year
16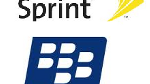 Now that RIM has
announced a chock full of BlackBerry 7 OS devices
, the nation's third largest carrier has announced that it will be carrying a pair of the new handsets in the fall. Sprint has confirmed that it will be offering the BlackBerry Bold 9930 and the BlackBerry Torch 9850, and will
announce pricing and a launch date later this year
when it is close to releasing the pair.
Besides coming to Sprint, we know that the BlackBerry Bold 9930 will also be available from Verizon, thanks to a
misplaced video on Verizon's site
. And we recently
reported
that T-Mobile plans on launching the GSM version of the phone, the BlackBerry Bold 9900, on August 31st for a price of $299.99 after a $50 rebate and a signed 2-year pact. This is the
model that RIM is really counting on
to not only entice 'Berry fans, but also get those who left for the greener pastures of iOS and Android to return to the fold. Built with the original BlackBerry Bold 9000 in mind, the thinnest BlackBerry model also has the widest QWERTY keyboard available on a BlackBerry. The combination of the the new OS, 40% faster browser and the touchscreen capabilities could make this a big seller for the carriers that will be offering this model. For a complete list of specs for the BlackBerry Bold 9930, click
here
.
The BlackBerry Torch 9850 is the CDMA version of RIM's all touchscreen handset. It will be the
first all touchscreen 'Berry offered by Sprint
, and it offers the largest screen found on a 'Berry at 3.7 inches. RIM's previous attempt at a totally touchscreen phone ended with mixed results. The BlackBerry Storm 9530, launched by Verizon, offered the clicking SurePress system which was not everyone's cup of tea. Released with buggy software and no Wi-Fi, it was an unsatisfying attempt by the Canadian manufacturer to compete with the Apple iPhone. Now battling the iPhone along with Android, the BlackBerry Torch 9850 is a much more refined attempt than the Storm was to compete in this arena. You can find a complete list of specs for the device here.
Will these two new BlackBerry devices help RIM reverse their fortunes, and make a dent in the juggernauts known as the Apple iPhone and Android? The answer to those questions
lie in the future
, but what we know now is that Sprint will be one of the battlegrounds where the action will take place.
source: Sprint