Bing brings local results back in change to Windows Phone 8 app
3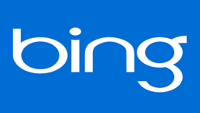 Early Saturday, we told you about
the update that came to Bing for Android that included the infamous Bing Wallpaper of the day
. Now Microsoft is taking a welcome step backward with its Bing search for Windows Phone 8. A few months ago, Microsoft moved local search results in with its regular search results. But it would appear that there are many Bing users who want local results back along with local business owners who want to make it easier for customers to find them.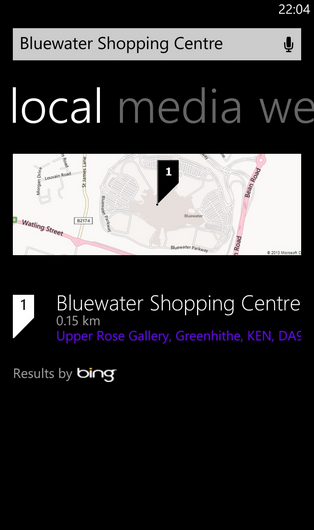 Local search results are back on Bing
One of our loyal readers has sent us a note to tell us that local search has returned to Bing as he used the search app Saturday on his
Nokia Lumia 920
and on a friend's
HTC 8X
. This jives with some published reports with the same news. While local results are still showing up in the web section of Bing, swiping to the side will show you local results only.
By the way, the original premise behind merging local results with general results was for Bing to intelligently decide if you were looking for a local or general search, but apparently this didn't work out too well. From the early response, it seems that habitual Bing users are happy to have their filtered local results back.
Thanks, Anonymous Tipster!
source:
WPCentral