Bing Maps and Photosynth engineer switches camps from Microsoft to Google, no chairs thrown this time
11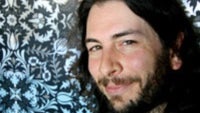 Microsoft's software division lost a top-tier figure to Google - Blaise Agüera y Arcas. Before he took the G-train, Mr. Arcas was part of projects within the fields of augmented reality, wearable computing and natural user interfaces. He obviously played an important role in Microsoft's near-future technological accomplishments, and his past work - leading the development of Bing Maps, and overseeing Photosynth (Microsoft's proprietary 3D panorama app) - is no less regarded.
According to people in the know, Mr. Agüera will be working on machine learning at Google. His reasons for departing Microsoft haven't been disclosed, but we hardly believe they led to a mutual understanding. Simply put, if there's anything that can set the higher floors of Microsoft's HQ on fire, this is valuable personnel leaving to work at Mountain View. MS hates it when Eric Schmidt and co. lure its top-employees. In the past, one such occasion actually made its current CEO in retirement, Steve Ballmer, throw a chair across the room and cuss at Google's higher-ups in frustration.
But, now that the ever-passionate Mr. Ballmer
has said his eye-moistening goodbyes
, it's likely less furniture will be defying the force of gravity at Microsoft, and even more stink-bombs will be flung at the Android overlords as the companies' hardware and services competition heats up in 2014. The old "Mac vs. PC" row is nothing compared to MS and Google's ongoing corporate warfare which, in the technological world, can be outplayed only by the bitter affair between Apple and Samsung. This year Microsoft took numerous shots at its rival with the "Scroogled" smear campaign, including
selling ridiculing merchandise
and airing ads that humiliate Google products. The Redmond giant even teamed up with its former arch-enemy from Cupertino against Mountain View in
a massive lawsuit
.
All the notoriety involved aside, Mr. Agüera's case is simply one of a talented individual leaving an esteemed company for another. We are curious about what Google will make of his abilities.
source:
NY Times
via
WMPowerUser
,
more