Bill Gates not certain about the role of wearable technology in the field of education
7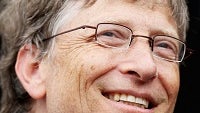 Microsoft is holding its annual Microsoft Research Faculty Summit this week in Redmond, Washington. Bill Gates, the icon that revolutionized the information technology sector was the opening day Keynote Speaker and he addressed a number of board issues to those in attendance.
The attendees are primarily from academia, professors and researchers from universities from around the world. While this conference is not of the size and magnitude of //build/ or WWDC, only about 400 attendees, the depth and insight of some of the discussions can be quite interesting. One might equate some of the talks to the TED conference.
After his keynote, Mr. Gates sat down for a question and answer period with those in attendance as well as those that were streaming the Summit online. The questions spanned topics from fundamental education priorities for developing countries to addressing how education can play a role in averting global crises and everything else in between.
One of the questions asked by an online viewer was, "What role do you think wearable technology is going to have in education?" Given how we are seeing smart watches in the works, Glass in the open and other ideas brewing in the background, Mr. Gates' answer may surprise you.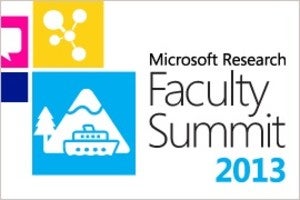 "It'll help you cheat I guess," he joked at first. He then continued, "I think wearable technology is a very cool thing, but I don't really couple it that much to education." In the context of what he meant, watching his body language, we take that to mean that there are some other natural technologies that will play a role in shaping wearable technology use in education more than wearable technology itself.
That issue aside, Mr. Gates referred to today as the "golden era" of information technology. Microsoft Research along with The Gates Foundation has been exploring issues in ways that make science fiction look boring. If you want to see what is happening with the Microsoft Research Faculty Summit, live streaming of the conference is available in the source link below.
source:
Microsoft Research Faculty Summit