Big screen, anywhere: 8 small and portable projectors for smartphone use
5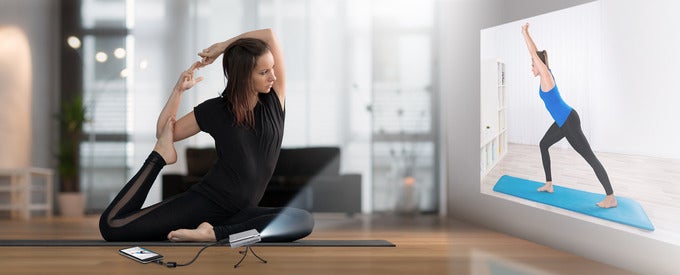 Remember the
LG eXpo
or the
Samsung Galaxy Beam
? We can't blame you if neither of the two names rings a bell. Both phones had their own, tiny projectors that could mirror whatever was shown on screen onto any surface. In plain words, you could literally watch YouTube videos on the ceiling while lying on the couch at night! Alas, the whole projector-on-a-phone concept failed to gain traction among consumers, which is why these two models have been largely forgotten by now.
Then all of a sudden, a couple of phones brought back to life the idea of pairing a phone with a projector. We're talking about the recently announced
Moto Z
and
Moto Z Force
. The Moto Insta-Share, as it is called, is a modular projector attachment made especially for these two handsets. At $300, it isn't cheap, but it can throw a 480p image up to 70 inches in diagonal onto a nearby wall. This easily classifies as awesome in our book.
Now, we don't know whether smartphone projector attachments will become the next big tech trend once the
Moto Z and Moto Z Force are released
. What we
do
know, on the other hand, is that you can get a small, portable projector right now, and it is going to work with most of today's popular smartphone models. Here's a bunch worth checking out.