"Big league" change: Donald Trump substitutes his Android phone for a super-secure device
20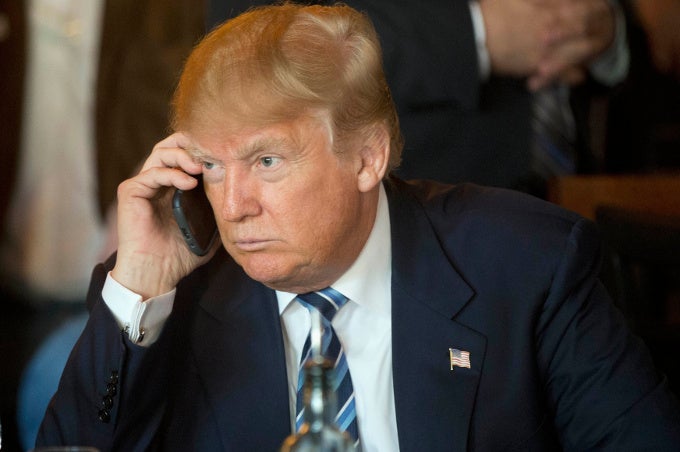 The whole world is watching as the "big league" change at the helm of the US and the White House is right around the corner, but numerous smaller changes remain out of the spotlights. Or do they?
As per the New York Times, President-Elect Trump has most definitely traded-in his personal Android smartphone for a
"secure, encrypted device approved by the Secret Service with a new number that few people possess".
Associated Press reports that Trump has complained to a close friend of his about that necessary change, though it is not clear what his new phone is.
Does this change spell the "konets" of Trump's prolific Twitter presence?
Chances are this one is a Samsung Galaxy S4, which is what Obama used during his second term in office, but don't get the impression that this one anything remotely similar to your regular Galaxy phone.
As far as we know, that one was a super-safe custom Galaxy S4, heavily modified as per the security protocols. That one hardly classifies as a "smartphone" - Obama's modded Samsung phone couldn't make outgoing calls, take pictures or text.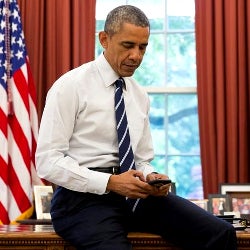 Additional restrictions prevented the president from any regular Android apps; only a limited array of apps could find their way to the super-safe handset, all of which greenlit by the DISA (Defense Information Systems Agency), which is in charge of the White House communications.
However, the Galaxy S4 was one of the very few device eligible to tap into SIPRNet, the US Military's extremely-classified network, at the time. Supposedly, Trump will use a similar handset.
However, does this change spell the
konets
* of Trump's prolific
Twitter presence
? Hardly. The 45th prez will reportedly be able to express himself on the social network by using another device, similarly to what Obama used to do in order to tweet.
*Konets (Russian) — the end.