Next generation of Pixel phones very likely to be water-resistant
12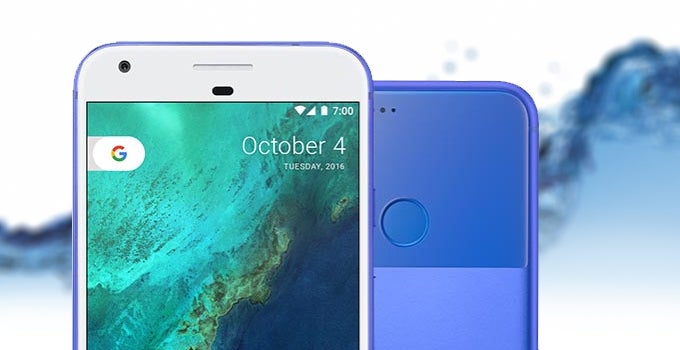 In October 2016,
WIRED's
Kelsey McClellan revealed an interesting tidbit of info regarding the
Google Pixel
and
Pixel XL
, which he claimed came straight from the horse's mouth. Talking to Google reps shortly before the two phones launched, McClellan learned that the
Pixels weren't made waterproof, simply because the engineers had ran out of time
.
According to McClellan, Google had been working on the Pixels for quite some time, but then decided to scrap everything in late 2015 and start from scratch. This meant that the Pixel and Pixel XL had to go from the drawing board to launch in just over 9 months, which necessitated that some corners be cut. Sure enough, one of the (very few) corners cut had to do with the Pixels' endurance to the elements. Google intended for its first in-house developed flagships to have some sort of IP certification, but simply couldn't achieve everything it had set out to do in such a short time.
If there were any doubt that Google would take its time and waterproof the 2017 Pixel phones, a separate source has confirmed that the Big G intends to do just that. Stephen Hall of
9to5Google
recently tweeted that he was told in October of last year, same month McClellan talked about the phones' troubled development, that the next generation of Pixels will have some sort of waterproofing.
Little tidbit we were told in October last year that I forgot about: "Waterproofing definitely coming with next Pixel device."

— Stephen Hall (@hallstephenj) January 25, 2017
While this is still just a rumor, we'd say chances are pretty good that the 2017 Pixel phones will be IP certified. We figured as much last year, but still – it's good to hear the same thing coming from separate sources.
Read more:
Recommended Stories