Beta version of Google Messages app receives update with subtle changes
9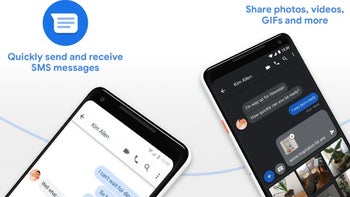 Spotted by Redditors
(via
Android Police
) Google has pushed out an update to those beta testing the Google Messages app. The update, to version 5.0, removed the Dark Mode toggle from the app's settings on Android 10. From now on, the Messages app will follow the system-wide setting chosen by the user preventing a mismatch where the Messages app could have Dark Mode disabled and the system settings toggled on for Dark Mode. In a case like that, the Messages app would be bright while the system shade on top would be dark. Keep in mind that on older versions of the operating system like Android 9 and earlier, the Messages app will still have its own Dark Mode toggle.
Some of the other changes found in the update are more subtle. For example, the emoji shortcut has returned in the message field on the very right side of the "lozenge." Tapping on the smiley face opens up a whole world of emojis. In addition, the icon used for photo attachments has changed; the camera used in the icon is now smaller with the circle-shaped lens changed to a filled-in dot. And in the back of the camera the box, which probably represents a photo, now has a shape inside it.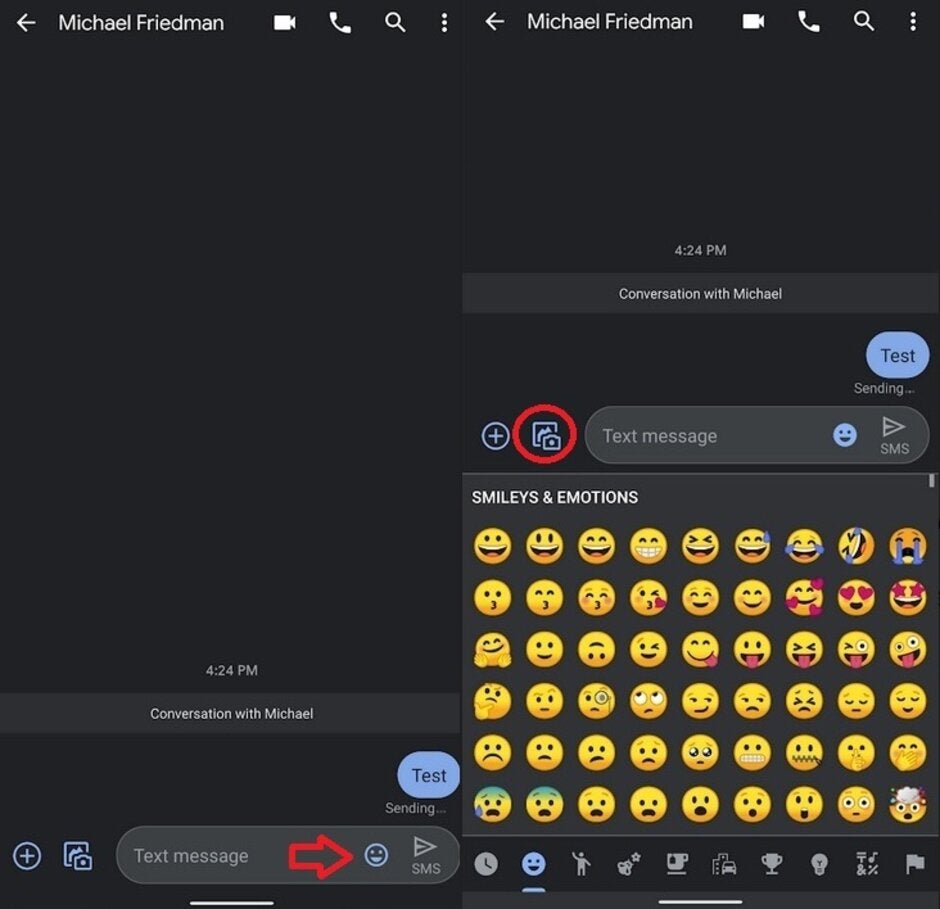 Update to version 5.0 for the beta version of the Messages app brings some subtle changes
Since this update just hit the beta version of the Google Messages app, those using the public version of Messages might not see it for a bit of time. Most likely you won't lose any sleep while waiting for Google to push this out to all devices running Android 10.