Best racing games for Android, iPhone and iPad (2016)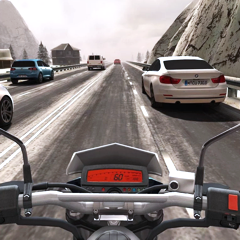 There's a ton of racing games available on Android and iOS, and, since the demand is huge, new titles are being released constantly. One of the reasons why these games are so popular is because they allow everyone to experience the thrill of racing, good and band drivers alike - all from the comfort of a couch (or from anywhere else, as long as you have your phone or tablet with you).
If you're looking for the best racing games that are available now on Android and iOS, we've prepared a list that you may find useful. Mind you, not all of the games included below have been released this year. Also, in case you're wondering why a certain game that's already famous isn't here, it's probably because we included it in a previous list (see
here
and
here
).