How much storage do you want on your phone in 2018? Here is the sweet spot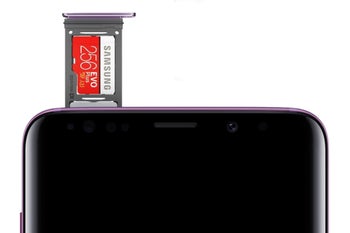 How much storage do you want to have on your phone, right now in 2018?
Users' requirements have changed: yes, you can stream music and videos, so you don't need to save everything locally on your phone, but after all, this is your most personal device that you will probably use for around two years or so. And while at first it might seem that you can do with little storage, we have witnessed opinions shift towards higher-storage devices, a trend that culminates this year with the rumored 512GB Samsung
Galaxy Note 9
. That's more storage than what you get on your average laptop!
What is the sweet spot?
Of course with storage more is always better, but there is a cost associated to it, so we are looking for the sweet spot.
The results are now in, take a look:
2018 Phone Storage Poll
And we are in for a surprise: most of our readers, a convincing 36.4%, would most prefer to have 128GB of on-board storage. That's double the amount of storage that most flagships offer today, so phone makers should definitely rethink their storage strategy.
The second most popular option is 64GB with 22.4% of the votes, but then something interesting happens. The third vote goes to a whopping 256GB of on-board storage and fourth is the group of people that would not mind having more than 512GB of storage on their phone. So yes, bring on that terrabyte storage phone!
Looking back at history, you can see clearly how opinions have changed. About a year ago,
we asked you the same question
and got totally different results:
2017 Phone Storage Poll
It's extremely interesting to see how just a year ago, many more people would be happy with just 32GB of storage and how very few would wish for 256 gigs or more.
With 4K video and more of our lives stored on our phones, we are entering new times when hopefully, users will never have to see that "you ran out of storage" notification again.