Best new Android, iPhone and iPad games for November 2013 (part 2)
9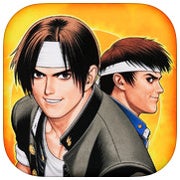 As the Christmas and New Year celebrations approach us, we have more time to snuggle up in the coziness of our home. In the last few years, most of us have new companions there on the couch - a smartphone or a tablet.
Good news is that there is plenty to keep us entertained on our mobile device. Game developers have released a myriad of new titles, and we've hand picked only the best ones here. This is the second part of our selection summing up only the very best of Android, iPhone and iPad games.
As always, we aim to cover as many genres and styles as possible - from strategies to platformers and puzzlers, to endless runners and racers. Take a look at our selection for this month, and feel free to share your favorites in the comments right below.
Best new Android, iPhone and iPad games for November 2013