Best new Android, iPhone and iPad games for March 2013
18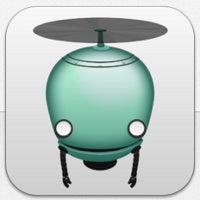 After a busy but short February, March has come and gone bringing us the usual dose of great games on iOS and Android.
We had some awesome platformer games like Unmechanical on one hand with its captivating ambient underworld and Rico which is on the complete opposite of the same genre with retro looks and gameplay.
Android continued catching up in great titles, and now has one of the most acclaimed iPhone games, God of Blades. But not just that - it also got the 10000000 hit game.
But overall, this month iOS developers released a ton of new and exclusive titles. That's why we are starting with 10 iPhone and iPad games, and if you are looking for Android and cross platform games - go right into number 11. As usual, we have hand-picked only the best new Android and iOS games for March 2013, enjoy!
Best new Android, iPhone and iPad games for March 2013