Best new Android, iPhone and Windows Phone games for July 2014
6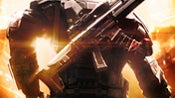 This is our selection of the best games for the month. Take a look at our picks for best Android, iOS and Windows Phone apps for July 2014 here.

We have handpicked the very best new Android, iOS and Windows Phone games for the past month, and now it's time for a wrap-up.
We start off with the biggest launch this month, and probably one of the biggest for the year: Modern Combat 5: Blackout. The fifth instalment in the first-person shooter brings the best of the genre, with no annoying in-app purchases, with improved graphics, and an entertaining gameplay. Plus, it launched simultaneously on all three platforms - iOS, Android, and Windows Phone - what could be better?
That's far from all, though. Some new titles (like 80 Days) surprised us with their polish, some apps we know from the days of the arcade (hello, King of Fighters '98) arrived on mobile, and we had an amazing variety of new games in practically all the genres.
We start you off with Android and iOS games, and finish off with 5 Windows Phone titles. Take a look at our picks for the best new games for June 2014, and don't hesitate to let us know which ones you like best.