Best new Android, iOS and Windows Phone games for May 2014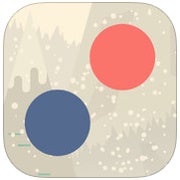 This is our selection of the best games for the month. Take a look at our picks for best Android, iOS and Windows Phone apps for May 2014.
We have handpicked the very best new Android, iOS and Windows Phone games for the past month, and now it's time for a wrap-up. In May, it seems that the flood-gates of gaming developers opened and brought us tens of extremely well-made apps, and while there was no one single name to really stand out from the rest, we had multiple equally well-crafted games and a really tough time narrowing down our selection to just the finest.
We start off with a simple, but extremely addictive game -
TwoDots
. The game is an iOS exclusive (don't worry, an Android version is coming soon), and it has taken the App Store by a storm. It starts easy, but becomes very challenging quickly, and you'd find yourself playing time and time again to solve its puzzles.
Another game worth a separate mention is
Pixel Press Floors
that looks like just another platformer, but then you get to see its other side that allows you to actually build the world that you play and completely customize it, a possibility that we were hooked on.
While these two are iOS-exclusive titles, we have plenty of equally great Android games this month that you should not miss. The third ecosystem, Windows Phone, is notably lacking behind this month, as little of that tidal wave of great new iOS / Android games made it into the Marketplace. Still, we picked a handful of good titles for those rocking a Lumia, or another WP device.
With no further ado, take a look at our absolute favorite Android, iOS and Windows Phone titles right below, and let us know what you have been playing these days!
Best new Android, iOS and Windows Phone games for May 2014