Best new Android and iPhone games of the week (September 1st - September 7th)
3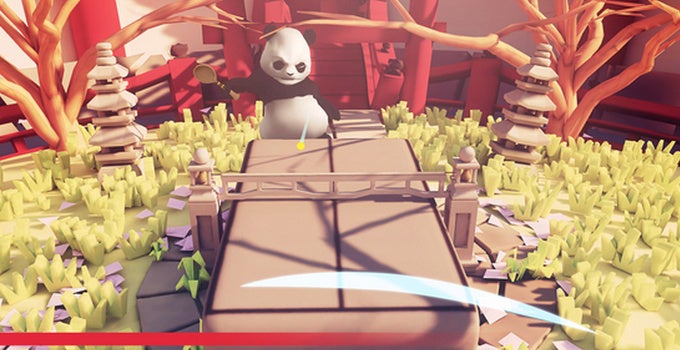 Let's start off the week with some fun with the best new Android and iPhone games so far in September 2015! In our weekly round up of the best new Android and iPhone games we introduce you to everything new and worthy with no limits to the genre, platform, or price. We can't guarantee that you'd love the genre of the game we've picked, but if you do, chances are you'd spend hours playing one of these games.
September starts as a very diverse months, and we kick off the selection this first week of the first fall month with a very dynamic first-person zombie shooter. Unkilled is a free game available on both Android and iOS that offers tons of zombified enemies, a range of deadly weapons and urban apocalypse.
Naturally, it's not the only great new game of the past week: check out the full list of the best new Android and iPhone games for the first week of September 2015 right below.
Unkilled
Price: Free
Genre: First-person Shooter
NYC is the center of the world's latest zombie outbreak. You are Joe, member of the anti-zombie unit WOLFPACK, a private military organization designed to find, track, and eliminate the zombie menace before it becomes global. In this first-person shooter, you get to accomplish some three hundred missions, enemies including bosses, and over 50 weapons.
Breakneck
Price: Free
Genre: Racing
Breakneck is first and foremost a beautiful racing game where you drive as fast as you can in a world ravaged by an alien occupation. The game comes with missions - along with weekly and daily goals to reach - as you try to escape from the alien invaders, who are now hunting for you. First, you scramble through unfamiliar terrain, dodging obstacles and evading capture and destruction, but then you can retrace and optimize your route to improve your distance. Test your limits and your control, and earn rewards for the risks you take.
Ski Safari 2
Price: $1.99
Genre: Endless
The cute and addictive casual endless runner Ski Safari 2 is here as a sequel to the already successful formula. In this new game, you get to play as Sven's sister Evana and you have all the skiing action in multiplayer mode. The game is not just about speed, though, as you can perform awesome new tricks on snowboards and skis, and ride on crazy new animals.
Tiny Empire
Price: $2.99
Genre: Puzzler
Tiny Empire is a 16-bit fantasy puzzler set in a medievel environment, where you launch cannonballs and blow tiny orcs into thousands of pieces. The story revolves around a trip from from the grasslands of the empire to the forgotten desert ruins, facing ever stronger enemies under the leadership of your beloved king.
The Deer God
Price: $6.99
Genre: Endless runner/RPG
The Deer God is a 3D
pixel
art adventure that will challenge your religion and your platforming skills. It's a game about survival, reincarnation, and karma; all set in a 3D pixelized world.
Rebuild 3: Gangs of Deadsville
Price: $4.99
Genre: Strategy Sim
Rebuild 3 is a strategy sim game with a good helping of narrative and dark humor. It's a thoughtful game that'll make you fond of your survivors before you send them to their deaths for the greater good. As you expand your fort to new buildings, you'll decide between farms or fortifications, housing or hospitals, and make tough decisions to fend off raiders, illness, starvation, and madness. And the dead are still out there wandering the streets, hungrier than ever.
Power Ping Pong
Price: $4.99
Genre: Sports
Here is a game of ping pong with a level of drama that is a bit more intense and different than your casual ping pong game. In this title, you get to work on your backspins and drop shots with dedicated touch controls and your opponent are noneless but oddball Kung Fu fighters – from sumo wrestlers to mad scientists and pandas.
Arcane Quest Adventures
Price: Free
Genre: Rogue-like
Arcane Quest Adventures is a mix of action and tabletop RPG in a fantasy universe. This first spin-off in the Arcane Quest series is a rogue-like adventure in a fantasy world populated with goblins, orcs, undead, and many other terrible creatures. Pick your favorite class and explore the new outdoor areas and dungeons, level up your hero and save the World from the menace of the dark powers.
Demon's Rise
Price: $2.99
Genre: Turn-based Tactics
Demon's Rise is a turn-based tactical game where players must lead a party of six heroes through the bowels of an underground city. Battles are intense affairs where the proper use of terrain and cover is as important as the choice of spell or attack. In this game, you roam the the ancient city of Angor and prepare for battle by forming a mercenary party of adventurers, sell swords, rogue sorcerers and assassins and enlist with an army of Dwarves trying to retake their ancient homeland. Fight in a brutal campaign against goblins, undead, ratmen and the demon lords they worship.