Best new Android and iPhone games (July 19th - July 25th)
3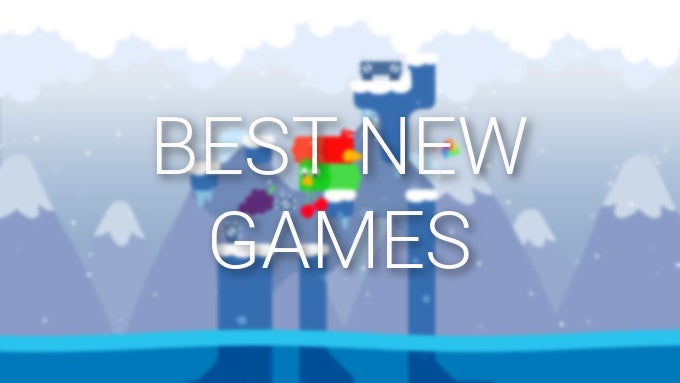 If you are wondering about the best new Android and iPhone games, and you don't want to go through hundreds of new games in the app stores, we have picked the very best new releases from the past week right here.
Lots of great new indie releases
The games included in this round-up are selected only by their quality and with no regards to genre: you will find casual games, puzzlers, racing games, strategy and everything in-between. The paramount criterion is quality and an engaging gameplay.




However, in an era of the Pokemon Go craze, should you even look for other games? While there were no major release the scope of Pokemon Go in this past week, we find that there is a ton of great new games that you can play and enjoy in addition to your Pokemon-seeking adventures. With no further ado, here are the best new Android and iPhone games of the past week.



Politaire
Price: Free
Genre: Card game
Politaire is a new handcrafted Solitaire game mixed with Poker elements featuring interesting game mechanics, charming clean visual and a one handed portrait play. It comes with two game modes: single and double deck, as well as endless challenges and a neat night mode.
Time Locker
Price: Free
Genre: Shooter
An endless arcade shooter straight out of Inception's time-bending world, Time Locker features gorgeous low-poly visual style and allows you to twist and bend time.
Guild of Dungeoneering
Price: $4
Genre: Turn-based RPG
Guild of Dungeoneering is a turn-based RPG with a twist: instead of controlling the hero, you build the dungeon around him. Using cards drawn from your Guild decks, you lay down rooms, monsters, traps and of course loot. Meanwhile your hero is making his own decisions on where to go and what to fight.
Tiny Archers
Price: $1
Genre: Action
In Tiny Archers your defend your tower from hordes of goblins and trolls that siege it. You can pick from three characters: human, dwarf and fairy, and experience three different stories. Train your archery skills to precisely aim attacks that stun, slow down, or kill your enemies instantly.
George: Scared of the Dark
Price: $2
Genre: Platformer
George: Scared Of The Dark is a classic platformer adventure that follows George the Ghost as he sets out on his quest to battle his fear of the dark across an uncharted, and at times, eerie world. Overcome 10 unique challenges, guided by a mysterious spirit and guide George to safety. Jump into the instantly fun gameplay and watch the story unravel. Discover the lighthouse and find out who lives in the small cottage.
SBK16
Price: Free
Genre: Racing
The official game of the Superbike World Championship has arrived and it allows you to take control of a 200 HP beast, speeding through the most challenging race tracks in the world: Aprilia, Kawasaki, Honda, Ducati, MV Agusta, BMW or Yamaha… the choice is yours.
ReRunners: Race for the World
Price: Free
Genre: Racing
Run, jump, and use devious weapons to become the fastest Runner of all time. Compete in breakneck, multiplayer races against friends and other people you don't care about.
Dunkers
Price: Free
Genre: Sports
A crazy physics game, Dunkers allows you to hit the court for some crazy slam dunks. Steal the ball from your opponent then slam dunk it in the net.
Bulb Boy
Price: $10
Genre: Point & click horror adventure
Bulb Boy is an intuitive 2D point and click horror adventure about a boy with a glowing head (alright, it's a bulb...) inspired by Machinarium and Gobliiins. Solve puzzles, defeat wicked monsters and reveal bulby's abilities to unfold a twisted tale.
Snakebird
Price: Free
Genre: Puzzle
Snakebird is a very simple but deceptively challenging puzzle game about assuming the right shapes for the task at hand, be it pushing, lifting, teleporting or just defying the laws of physics.
Dog Mendonca
Price: $5
Genre: Adventure
The Interactive Adventures of Dog Mendonça & PizzaBoy is a hilarious graphic adventure for smartphones and tablets. Solve ridiculous riddles, meet grotesque characters, visit spooky locations, have whacky conversations and enjoy no-holds-barred humor.