Best new Android and iPhone games (February 9th - 15th)
4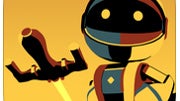 Let's start off the week with some fun! In our weekly round up of the best new Android and iPhone games we introduce you to everything new and worthy with no limits to the genre, platform, or price. We can't guarantee that you'd love the genre of the game we've picked, but if you do, chances are you'd spend hours playing one of these games.
So what new Android and iOS games has February brought us? We start off the selection with a Flappy Bird-esque game called Rise of the Goat - it's challenging, has a goat in it, requires tight focus and will have your fingers sweating for the highest score in no time. That's just for starters, though, as there was really a bunch of great new apps, and we've picked a total of 9 great ones for you to play.
Game of the week: Auro: A Monster-Bumping Adventure
| | |
| --- | --- |
| Developer: Dinofarm Games | Download: Android, iOS |
| Genre: Strategy | Price: $2.99 |
We love original titles, stories, and gameplay and Auro has got it all mixed together in a very charming strategic game that puts you in the feet of Prince Auro who roams a fantasy universe where he faces monsters with different tactics. Auro stands out with its strategy of bumping against them to battle these monsters, its great animated pixel art style, and gameplay that takes a lot of time to master but is still not too hard to grasp.
Dark Echo
| | |
| --- | --- |
| Developer: RAC7 Games | Download: iOS |
| Genre: Ambient/Sound game | Price: $1.99 |
Dark Echo puts you in an environment where you are trapped in darkness and you ought to visualize sound guides to find your way out. The sounds you create bounce of the boundaries of this dark world revealing you its shape, but hidden in the dark is something that devours sound and souls.
Rise of the Goat
| | |
| --- | --- |
| Developer: Tatiaki | Download: Android, iOS |
| Genre: Platform game | Price: Free |
Rise of the Goat is an addictive platform type of a game somewhat similar to the uber-popular Flappy Bird. It has a goat, a vertically progressing gameplay where you jump up and bounce of walls to land on tiny islands, higher and higher. There's a myriad of such apps on the world's app stores, but Rise of the Goat stands out with controls that work great on a smartphone and a gameplay that is very, very challenging, but not absurdly difficult. It's a free game with only the occasional ad, and it has all the potential to become your next obsession.

Flashout 2S
| | |
| --- | --- |
| Developer: Jujubee | Download: iOS |
| Genre: Racing | Price: Free |
Flashout 2S is the latest instalment in the futuristic racing series, and this one comes for free, bringing a very dynamic racing experience and excellent graphics. The Flashout 2S gameplay has you zipping through a futuristic version of mega-cities like Hong Kong, Los Angeles, Moscow, and othres, and the game features a career mode that will have you playing for hours. Keep in mind, though, that there is a very annoying bug for some users, where all accumulated cash is lost once you leave the game and re-enter to play again.
Chesslike: Adventures in Chess
| | |
| --- | --- |
| Developer: Adam Moore | Download: Android, iOS |
| Genre: Puzzle | Price: $1.99 |
Chesslike has little to do with actual chess - instead it's a puzzler using standard chess pieces that you have to use to solve small puzzles of gradually increasing difficulty.
Radical
A simple platformer/helicopter game similar to Flappy Bird, Radical challenges you to dodge walls and go through the tiny openings to progress as high as possible.
Darklings Season 2
| | |
| --- | --- |
| Developer: MildMania | Download: iOS |
| Genre: Endless Adventure | Price: Free |
Darklings is an endless adventure game taking you through magical worlds, and challenging you very hard to progress. In it, you play the role of Lum, face of light, who tries to save the world by purging the darklings and who tries to retrieve the stars.
Pike and Shot
| | |
| --- | --- |
| Developer: Slitherine | Download: iOS |
| Genre: Strategy/War simulation | Price: $19.99 |
At $19.99, Pike and Shot is one of the most expensive games on the App Store, but for a good reason, as the amount of work that has gone in this strategy game that aims to realistically recreate the times and fights around and in the Thirty Years War. Here is the short summary of the action: "In the age of Pike and Shot, mighty struggles erupted across Europe for causes religious, political or dynastic. In 1494 A.D. The first of the Italian Wars broke out, starting a long struggle for dominance in the region, involving many major belligerents such as France, the Holy Roman Empire and Spain. After years of fighting, the conflict was not resolved until 1559." What's particularly interesting is that you can simulate different outcomes and see how the war would have resolved in those cases.
Cava Racing
A very nice racing game with a distinct visual style, Cava Racing brings us back to times of simpler arcade racing games where graphics mattered less than the fine-tuned physics of the game that require precise timing in order for you to win racer.