Best new Android and iPhone games (February 16th – February 24th)
2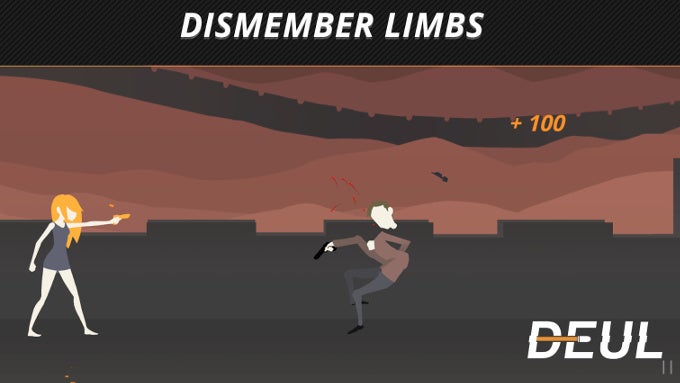 With probably the busiest week for phones for the whole of 2016 behind us, it's time to take a look back at the best games for Android and iPhone, released in this past week. After all, it's games like these that will keep you entertained in front of your brand new Galaxy S7, LG G5, or what have you there.
The busies week for mobile also brought us some great games
First on our list of the best new games this week comes "Tennis Champs Returns", a classic Amiga game completely remade for mobile with original characters, retouched animations, but the same addictive gameplay.
This is far from everything worth your attention, though. Take a look at all the best new Android and iPhone games for the past week right below.
Tennis Champs Returns
Price: Free
Genre: Sports
20 years after the original Tennis Champs and Super Tennis Champs hit the Amiga, this is the "King of Tennis Games" brought nicely up to date.
Remade completely for iOS by the original Amiga version programmer, using the original characters and retouched animation, combined with all new physics, AI, new controls, Daily Challenges, and a great new Career mode. Daily Challenge serves up a mixture of modes, opponents and mini games each day, with completion yielding rewards to help you in your career. Career mode pits you against a field of 200 Tennis Pros on a full world tour packed with Events. Can you climb the rankings, win the major titles and be declared the True Tennis Champ?
Epic Flail
Price: Free
Genre: Arcade
Once every year the best flail fighters from around the globe gather on Mr Tans secluded tropical island. They will do battle until one true flail master is victorious. Can you tame the unpredictable power of the flail? You can also battle against a friend on the same device.
Love You To Bits
Price: $4
Genre: Puzzle
"Love You to Bits"
is a crazy cute, purely visual, puzzle-filled, point-and-click, sci-fi adventure spanning all around the universe. You will follow the journey of Kosmo, a clumsy, rookie space explorer in search of Nova, his robot girlfriend. After a fatal accident, all of Nova's pieces get scattered in outer space! So now Kosmo wants to retrieve all Nova's bits, rebuild her, and get back together.
Explore the strangest worlds and planets, full of fantastic aliens, space-time puzzles, and hidden objects to collect. As you complete levels, you will discover Kosmo and Nova's heartbreaking love story!
GTA: Liberty City Stories
Price: $7
Genre: Action-Adventure
Former trusted wise guy for the Leone family, Toni Cipriani returns home to Liberty City after spending time in hiding for killing a made man. Now, the streets of Liberty City are in turmoil, as warring families vie for control and the town begins to self-destruct under waves of political corruption, organized crime, drug trafficking and union strikes. Deranged hit men, morally depraved tycoons, cynical politicians and even his own mother stand in the way as Toni tries to bring the city under Leone family control.
DEUL
Price: Free
Genre: Action
DEUL is a fast paced action packed shooting game that will test your reflexes, accuracy and timing. Try to out-draw opponents across the world as you duel your way through China, London, Russia and Brazil. Each victory will earn you points and increase your score, get a higher score to climb up our leaderboards. Sometimes, in between these duels, you'll be thrown into bonus level where you have to shoot bottles as they're hurled towards you.
I Keep Having This Dream
Price: $2
Genre: Puzzle RPG
In this innovative puzzle RPG, build a path of tiles to escape each successive cycle of your dreamscape. A cycle gets more dangerous the longer you stay, so plan your route carefully, and make the most of the challenges and opportunities you meet along the way.

Place tiles to boost your attack and defence, defeat enemies to level up your character, and upgrade the right perks to stay safe as your enemies grow stronger. Take a detour off the direct pathway to discover the items that may give you an edge, but watch out for the powerful special enemies that grow more frequent as you near the exit - if left untended, their unique abilities will quickly spell your doom.
Rogue Agent
Price: $3
Genre: Strategy
You awaken in a strange yet familiar place. You must use stealth and intelligence to avoid capture from the enemy agents. You must escape every world. You must learn the truth.
Cinemoji
Price: Free
Genre: Trivia
Jump into a friendly cinematic emoji showdown where you'll challenge your friends to guess which movie, TV show, or videogame you've recreated entirely out of emojis. Tap into your movie-buff knowledge or bring back old inside jokes with friends as you join them in a cleverly creative quest while they work to guess what you've just emojified.
If you get stuck, you can get your friends involved by asking online for a hint. Cinemoji is designed to be stress-free, collaborative, and adorably emoji-filled.
Futurama: Game of Drones
Price: Free
Genre: Puzzle Adventure
Professor Farnsworth is sending Bender on deadly missions against a fleet of deadly drones. With special abilities, groups of drones and special drones, those missions will be fun, but there is one important requirements: do not destroy all the humans.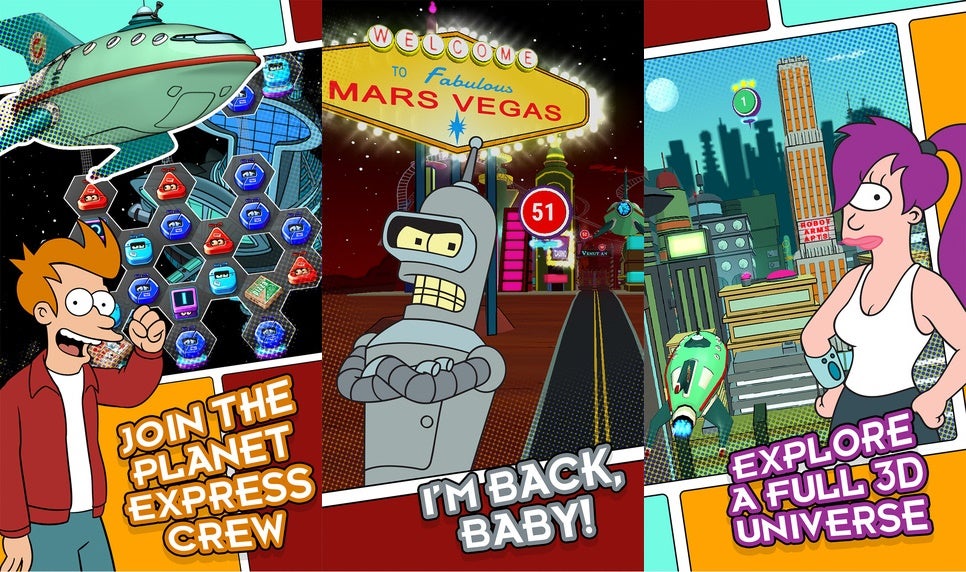 Futurama
Faily Brakes
Price: Free
Genre: Arcade Racing
While cruising through the mountains, car enthusiast Phil Faily suddenly experiences a complete brake failure, plunging him over the edge of a steep embankment.

In this physics based game you must maneuver an endless mountainside dodging hazardous terrain such as trees, rocks, creeks and trains resulting in some fun and hilarious near misses and crashes.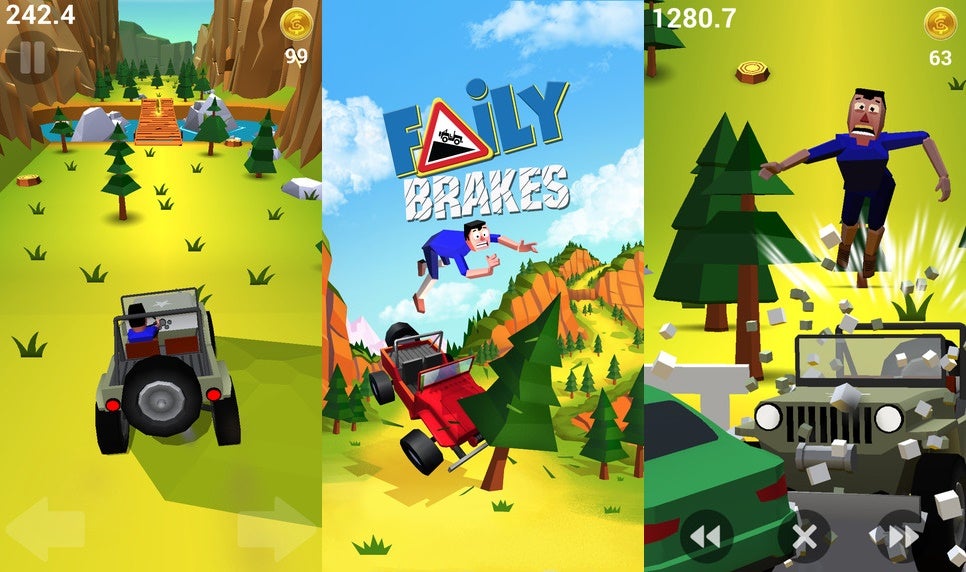 Faily Brakes
Tsuro
Price: $5
Genre: Puzzle Strategy
Create your own journey with Tsuro: The Game of the Path. Place a tile and slide your stone along the path created, but take care! Other players' paths can lead you in the wrong direction - or off the board entirely! Paths will cross and connect, and the choices you make affect all the journeys across the board.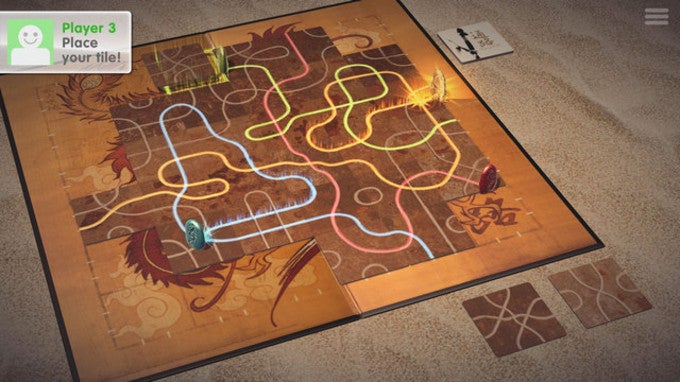 Tsuro