Best innovation of MWC 2015: PhoneArena Awards
16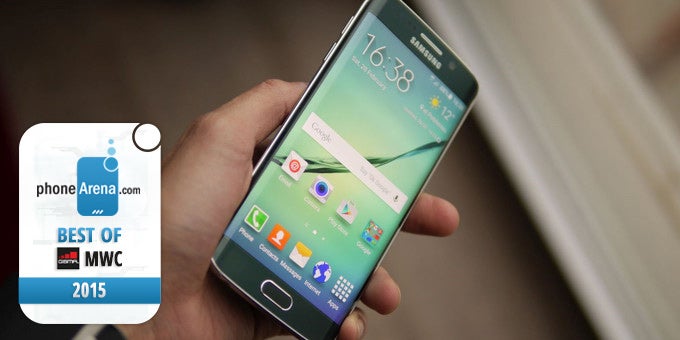 Mobile World Congress 2015 is officially over, and this calls for a look back at all the exciting announcements to filter out the very best innovation that we were presented with at the largest mobile forum for the year.
When we talk about innovation, we're not necessarily looking at devices as a whole, but rather at truly novel features that give us a glimpse of the future.
These features give us a glimpse of the future today
What kind of features could those be? For example, we highlighted the arrival of a curved edge with its added functionality in the Galaxy Note Edge in 2014. Other note-worthy innovations of the past year included the laser auto-focus assist beam that makes it easier to focus in the dark (on the LG G3), as well as Oppo's impressive super-fast VOOC charging solution that allows a 2800mAh battery to be charged up to 75% in about half an hour.
Did we see innovation of the same scale at MWC 2015? Take a look below to find out.
#1 Samsung Galaxy S6 edge: the first dual-edge screen
The dual-edge screen of the Galaxy S6 edge is implemented in a way that's subtler than we first saw on the Galaxy Note Edge, and it adds some nice functionality and a truly futuristic look to Samsung's flagship. It's hard to quite understand why Samsung introduced two new devices (the S6 and S6 edge), when it could have just introduced the S6 edge that seems better in a neat and non-intrusive way.
The peculiar thing about even this slight curve that we see on the Galaxy S6 edge is that it takes some very advanced technology to achieve - the display panel uses a plastic substrate that can be easily flexed, and only then we have the Gorilla Glass 4 toughened glass solution for extra protection. You can use the side edges to get quick access to contacts and notifications, as well as get faster multitasking and more.
#2 Iris scan in a device: for being quick and fairly accurate
Iris scanning is another truly sci-fi technology that has arrived to real-world devices at MWC 2015. We tested Fujitsu's iris scanning phone and came away impressed with its speed and accuracy, even in non-perfect conditions (but we did not get to test it in super low-light conditions). After setting up the scanner, unlocking the phone with your iris scan was really an effortless process, but yes - it does require you to look at your phone every time.
The device we saw, however, had a kind of a dual-chin (or should we say, dual forehead) design on top, but the company promises that it can integrate the technology in a more visually cohesive and pleasing way.
#3 Qualcomm Sense ID: a brand new type of a fingerprint scanner, using ultrasonic signal to deliver a high-res scan of your fingerprint
Qualcomm Sense ID is a new type of fingerprint recognition technology that uses an ultrasonic sound waves to get an extremely detailed map of your fingerprint, much more detailed than the map that one can get via the traditionally used capacitive fingerprint sensors.
Sense ID's higher-res scans are good news for security as you can read finger details as low as pores and ridges, plus you can now have readings even when your finger is moist or say has some dirt on it. The new technology also works through glass and sapphire, meaning that it could be integrated in various places in a phone.
#4 Sandisk's 200GB microSD card: effectively turning your smartphone in a portable hard drive
Sandisk unveiled a brand new product at MWC 2015: a microSD card with a capacity of the whopping 200GB. Prior to that, the maximum amount of storage you could have on a microSD card was 128 gigs, and now this new capacity tier practically turns your smartphone into a portable hard drive that you can use to store even larger files, and that's quite the notable break-through.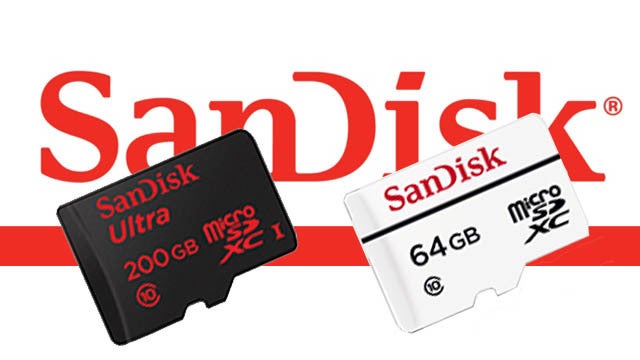 #5 Gionee Elife S7: for fitting in a full-fledged flagship in a super slim, 5.5mm smartphone
Gionee is a brand straight out of China that has done some remarkable work on engineering: some of its devices are surprisingly slim and have grabbed the title of 'the world's thinnest smartphone'. The Elife S7 might not be thinnest of them all, but it sure is close. What's innovative about it, though, is that for a first time we see a full-fledged flagship-grade phone with top-level specs at this level of thinness: just 5.5mm.
#6 Blackphone 2: secure phone with work and personal partitions
The second generation of the Blackphone, the 'NSA-proof' phone, a project created by the famous Phil Zimmerman, the person behind the PGP encryption protocol, brings an important new innovation in the way it deals privately and securely with data: a distinction between your home and personal usage with 'Spaces' in its PrivatOS. 'Spaces' are basically user profiles that allow people with Blackphones to use the same phone for work and at home, and still have everything secure. Android also has a similar feature, but it is the secure virtualization that is done on the Blackphone that really makes it stand out in terms of security. This is quite an important feature for corporations as well, as they can easily clean off sensitive information remotely and keep their secrets from prying eyes.