Best Buy's Connect Service is now offering a $45/month unlimited WiMAX plan
6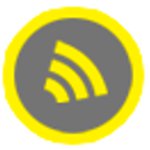 In a bid to try and get itself into the actual wireless space, we've seen big box retailer Best Buy get its feet wet by entering the mobile broadband market with their own branded service –
Best Buy Connect.
Their service actually relies on Sprint's network, but the plans are super competitive versus the competition out there. Only natural, the consumer electronics giant is now offering a new option to its arsenal – their
$45/month unlimited WiMAX plan
. Of course, customers can choose from either a monthly plan or sign a 2-year contract which can knock down the price of a specific laptop that's equipped for the service.
Come to think of it, that's one pretty affordable plan considering that we're talking about something that relies on Clearwire's 4G WiMAX network. However, you might want to do your homework and verify that you have sufficient coverage before making a move.
source:
Best Buy
via
Phonescoop