Best Buy's Cellebrite system displays Verizon's Google Nexus Prime
13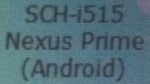 The
Google Nexus Prime
has pretty much been confirmed as a Verizon branded device with the
carrier's Cellebrite system showing the model
. The phone (as the Samsung Galaxy Nexus)
also appears on Verizon's Device Manager
and the mobile operator's
recent MAP price list
revealed a possible launch date and price for the handset. Now, a screenshot shows that the eagerly awaited smartphone (SCH-i515) has appeared on the Cellebrite system for Best Buy.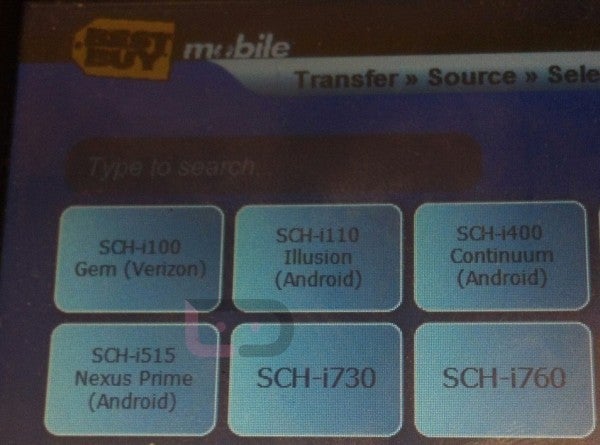 The Google Nexus Prime now appears on Best Buy's Cellebrite system
Sources for
Droid-Life
say that "Nexus Prime" is just a code name and that the retail name of the phone will be the
Samsung Galaxy Nexus
, the name that appears on Verizon's Device Manager.. But there is still the question of whether or not Verizon will have an exclusive period to offer the
first Ice Cream Sandwich powered smartphone
. There is even some speculation that Best Buy could end up with an exclusive on the phone, similar to how it offers the Google Nexus S for T-Mobile. To back up this claim, some have noticed how the Verizon name
seems to be absent from the upcoming Ice Cream Sandwich and Google Nexus Prime announcement
now set for October 18th in Hong Kong.
Don't worry as we are just days away from getting all the answers we crave. With the Google-Samsung event now set for October 18th at 10pm on the U.S. east coast, by the time the clock chimes in the next day, we should have all the answers about this eagerly awaited device.
source:
DroidLife