Best Buy to offer txtBlocker service to keep drivers safer
7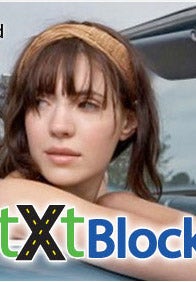 In an attempt to keep phones out of people's hands when their behind the wheel, Best Buy will begin to offer the service txtBlocker in their retail stores starting in October.
The service will be available on Android and BlackBerry smartphones, with an iPhone compatible version on its way sometime in early 2011. The features of the txtBlocker service are sure to cut down on the number of text/call related accidents that happen all the time.
It can actually tell when the phone is traveling faster than 15 mph. When above that threshold, it renders the phone pretty much useless. The driver won't be able to make outgoing calls, with the exception of numbers that can be setup on a predetermined list. Browsing the web is also out of the question.
As a matter of fact, any incoming text messages and calls will get an automated response saying that the driver cannot be reached because he/she is driving at the moment and that they will respond when it is safe to.
The service is currently available at their website. For those who plan on venturing to Best Buy sometime in the next few weeks, take a peek at it if you would like to keep yourself or a family member safer while driving. The txtBlocker service is definitely a step in the right direction.
source:
Into Mobile