Best Buy to begin Motorola XOOM pre-orders this Thursday at a price of $1,199?
14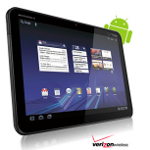 Best Buy's online site sure got a lot of people up shaken up this morning when it showed a price of $1,199 for the Motorola XOOM. That price is about $400 more than what has been expected. First, let;s get to the main point of the story-Best Buy is expected to start taking pre-orders for the Honeycomb flavored device starting this Thursday. As far as the price is concerned, the $1,199 is most likely a placeholder, used by the big box retailer to keep its actual price looking a little more realistic.
Best Buy did confirm that one month of data will be necessary if you are planning on buying the XOOM through the retailer. And for those who might have forgotten, the Motorola XOOM certainly has some high-end specs such as the dual-core processor and the tablet-optimized Android 3.0 under the hood. The XOOM will launch as a 3G device, but will be upgradable to Verizon's 4G LTE network. The device offers both front and rear facing cameras with HD video capture.
The $1,199 price point does seem out of place as at no time since the tablet was first discussed in the media was there talk of such a price for the Motorola XOOM. The placeholder theory seems much more likely. And it really isn't such a bad tactical move by Best Buy because if they do introduce the device at a lower price-say $799-it will make that price seem like a great bargain when compared to $1,199.
source:
BestBuy
via
Engadget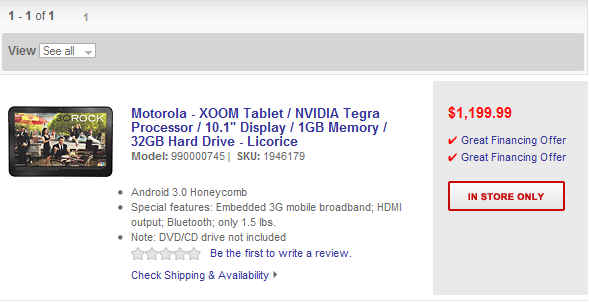 Is Best Buy selling the Motorola XOOM for $1,199 or is this just a placeholder?