Daring Best Buy heist has thieves rappelling down to snatch $100,000 worth of Apple gear
9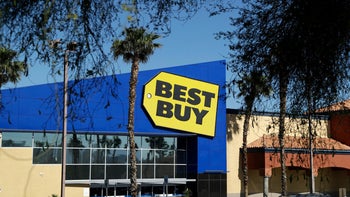 We've written about daring Apple product heists before, including
hijacking trucks in Marseille
, or
unloading them from a moving rig
. Heck, the Apple Store next to the Paris Opera was burglarized on New Year's Eve even, but nothing beats this latest Best Buy stunt in the never-ending quest to score some good-as-gold Apple loot.
Buoyed by the Ocean's Twelve, or perhaps the Mission Impossible franchises, the thieves used climbing ropes to rappel down from a Best Buy roof hole in Georgia. Once down, they dug into the storage facility and climbed back up with approximately $100,000 worth of stolen Apple goods.
Well, local police still aren't sure if they left the same way they entered, as there is no surveillance video from inside the Best Buy store, the security cameras have been pointing outwards, it turned out.
Similar hole-in-ceiling heists as the one at the Hammond Drive Best Buy have occurred in Texas and Florida, though, so the authorities have some loose ends to tie up, and hope that the stolen merchandise will turn up for traceable sale soon.